Rosane Cobra
I am interested in the visible and the invisible, the concrete and the subtle, the flow and the stillness, for what is outside as well as what is inside, for knowledge and intuition, in the body that connects earth and sky.

I love to navigate the universe of our body with its infinite possibilities inviting what is inside to express, manifest and ground ... to be able to fly...and being grounded...

From another continent, Brazil,I bring with me fundamental principles that promote a transformation of being through the body in a process of regeneration and potentiation of Life.




My work is based on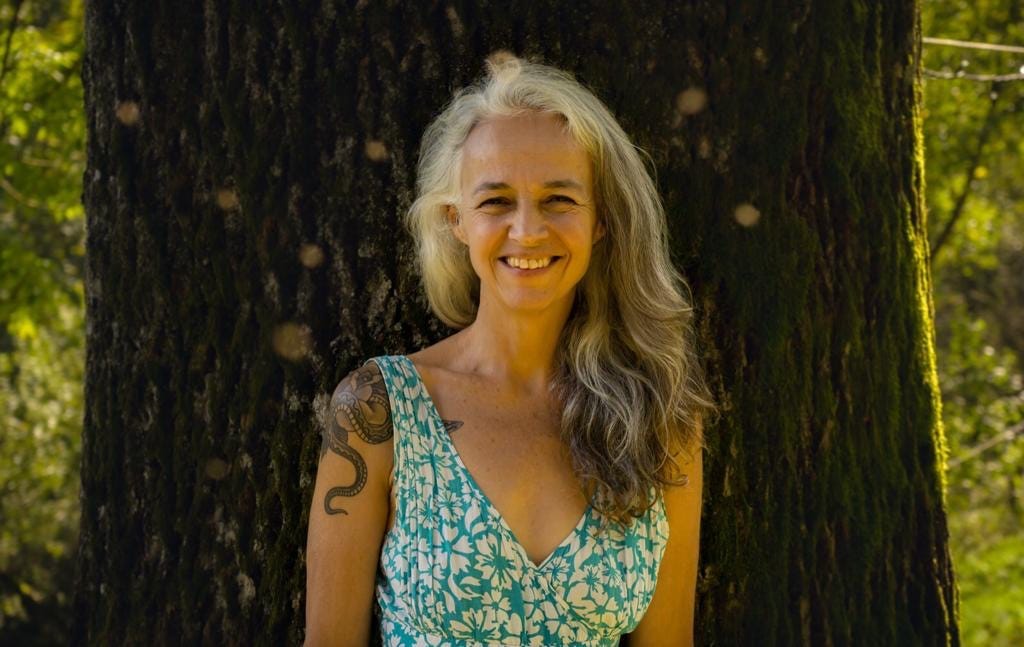 G. D. S.
Body work created by Godelieve Denys Struyf (G.D.S.). Through postural observation we can perceive psycho-behavioral patterns and propose movements that compensate the excessive use of some muscular families, offering other possibilities of moving, minimizing pain and bodily injuries .


Cobra-Method.
This method was created by my father, Nuno Cobra, physical and mental trainer of great athletes such as Ayrton Senna and others, 60 years ago and has been developed by him and his three sons and me. The method consists of three fundamental factors: the first is the care with the quality of sleep, the second is a balanced diet, and the third is the practice of aerobic activity that respects the cardiac limits of each one. Within this three factors are insert practices that aim to strengthen the connection between body , mind and emotion, bringing the feeling of body unit ,stimulating us to develop our potential. By
Ayurveda Massage.

Global massage with oil, with the main purpose of unblocking specific points and favoring the fluidity of body circulation, creating internal spaces that bring us the feeling of lightness and balance.
What others say

Katka M. (Czech Republic)
I have been working with Rosane for two years already. My therapist recommended her to me in order to work on my physical symptoms of anxiety (especially back and neck pain, tense muscles and a feeling of instability). I can say that body work and meditation with her really helped me in a way that I can now better understand the connection between the mind and body and I can finally manage the "waves" of anxiety and stress. I also learned how to slow down and remain calm in some situations that I used to be very stressed about before. She is a very positive and kind person, her voice is very calming and she always says exactly what I need to hear. I would recommend her to everyone who is stuggling with anxiety, feeling overwhelmed or any other similar issue.
Friederike K. (Germany)
Working with Rosane is great fun! With her unique approach of movement, touch and sharing, she helped me to create a vast space inside my physical and emotional body. This work helped me to really connect again with my emotions that were stuck inside for a long time. In her gentle and yet fierce presence, I was able to understand and release some deep emotional and physical pain. Re-connecting with myself, I found so much joy in my life and also started some really big changes in my life this year.


Graziela Z. (Brasil)
When I started training with Rosane four years ago in 2017, my main objective was to eliminate hypertension medications from my life . She prepared me a personalized program, to teach my body to get used to new forms and rhythms, because, despite practicing exercises since a long time and frequently, at that time there was a lack of aerobic activities in my daily life. At the beginning we had an intense program of weekly meetings , in which we worked with relaxation, stretching and massages, alongside the physical activity of walking and running. This work helped me to develop a better body awareness and to know the limits of my body . I could then understand that self-overcoming and performance improvement could happen without me having to compete with myself or challenge myself aggressively. Today I feel much more resistant and less tired on walks, races and long distance bike rides at not always smooth courses. I have already stopped taking one of the medicines, I changed my eating habits and re-configured the schedules and rituals of sleep preparation. I also assimilated the importance of moments of pause which are in fact also precious moments of work of the body.
And what I learned most valuable was to pay attention to my body, because only it can tell me what it needs and what it wants. None of this would be possible without the professionalism, the accompaniment and sensitivity of Rosane, to whom I am eternally grateful and for whom I have immeasurable admiration.
Content from Google Maps can't be displayed due to your current cookie settings. To show this content, please click "Consent & Show" to confirm that necessary data will be transferred to Google Maps to enable this service. Further information can be found in our Privacy Policy. Changed your mind? You can revoke your consent at any time via your cookie settings.
Consent & Show